CTE Student Learning and Scholarship Opportunities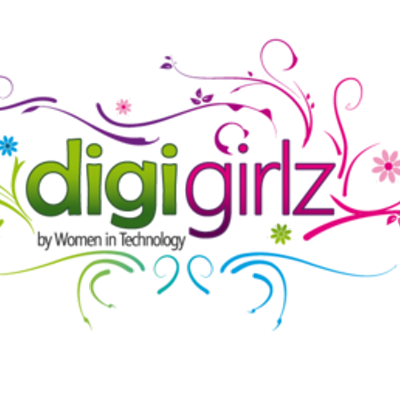 Microsoft's DigiGirlz Day in Lehi
February 12 & 13 2018
DigiGirlz is one of Microsoft's core efforts to invest in STEAM education for women.  The goal of DigiGirlz Day is to raise awareness about the variety of exciting and meaningful careers available in the technology industry while dispelling the stereotypes typically associated with high tech jobs and the people in those roles.  Participants gain an understanding about what is it like to work at Microsoft through interactions with our products and employees.  Hands on learning sessions include programming, graphics, problem solving, video creation, and technology exploration.
This event is available to all female Sophomore, Junior, an d Senior students.  See your high school's Career Coordinator for registration forms.
 
CTE Scholarship Application
Due Feb 5, 2018
 CTE Scholarships and Tuition Awards are for outstanding Career and Technical Education (CTE) students. The awards cover up to one year of tuition. Eligible applicants have a 1:2 odds of receiving an award. Would you spend four to five hours compiling a portfolio to receive well over $1,500? That's the reality of students applying for the over 100 CTE scholarships and tuition awards.
https://schools.utah.gov/cte/resources/scholarshipsawards

SheTech Conference @ UVU
March 1, 2018
SheTech Explorer Day is a conference for high school girls 9th through 12th grade. This day-long event will include hands-on workshops in science, technology, engineering, and math (STEM).  Our ultimate goal is to expose girls to technology in a fun atmosphere as well as meet STEM role models to learn more about opportunities in those fields. 
Transportation for this event will be available at each of Nebo's high schools.  Register online. 
http://shetechexplorer.com/

Utah High School Entrepreuer Challenge
Deadline March 1, 2018
Do you want to explore innovative and creative entrepreneurship? Are you filled with problem-solving ideas? Do you want to win cash and scholarship prizes? The High School Utah Entrepreneur Challenge (HSUEC) encourages high school students to explore innovation and entrepreneurship, and teams can win over $20,000 in cash and scholarship prizes!
Utah is known for its entrepreneurial spirit, and we believe some of the best ideas come from teens like you! All high school students (or those ages 14-18) throughout Utah are encouraged to compete.   http://lassonde.utah.edu/hsuec
Utah's Engineering Summer Camp
June 4-7 @ Utah State University
Registration opens January 1, 2018
 All high school juniors with a high interest in math and science, and interested in engineering or computer science as a possible field of study should apply for Engineering State.  Registartion begins January 1st and spots fills up quickly.  Application deadline is March 17, 2018.  Interested students should complete an online application at http://estate.usu.edu.

Utah Valley Job Fair
Wednesday, March 21
Utah's largest job fair will take place at the Utah Valley Convention Center at 220 W Center St. in Provo on March 21st from 12:00-3:00 p.m.  Students looking to find a new or better job are encouraged to attend.  Students should dress professionally, bring copies of resume, and be prepared to talk to hiring representatitves.   See job fair flier for more information.
UtahValleyJobFair.com


---
Career Links
---